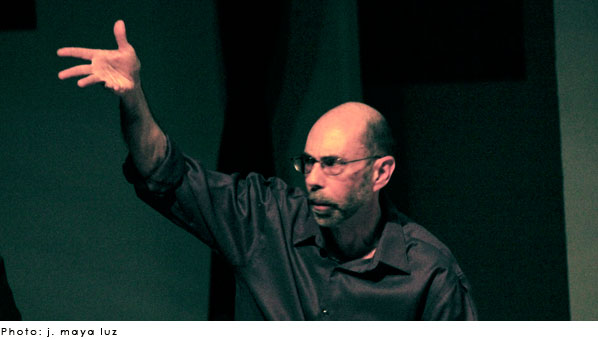 Do social spaces, including great cities, have a "way," a "method," and, by extension, "a rule of life," or "process" that can be observed and harmonized with? If they do, how would one describe the Dao of New York? Can we say that we are living in awareness of and harmony with it?
The Dao of New York seeks to apply a set of ancient, integrative principles to the question of how the city will negotiate its present cycle of transformation and looks toward developing ways of negotiating ongoing changes, including those emanating from "external" sources such as globalization and rising sea levels.
The initial Dao of New York event was presented at El Taller Latino Americano (The Latin American Workshop) on April 12, 2014 as part of the 35 Years Taller festival, a combined anniversary celebration and campaign to continue on in its 104th Street and Broadway location. http://www.tallerlatino.org
To hear a recording of the event, click slider below.
The clip is divided into three parts:
0 to 58:38 – discussion of fundamental Daoist images and symbols and their application to New York's history and present circumstances.
58:39 to 1:43:07 – group discussion of ideas and images raised.
1:43:08 to end – guided Body Breathing meditation.
The Dao of New York is an ongoing series of gatherings intended as a means of opening up discussion of how Daoist images and symbols may be useful in developing sustainable strategies for the city as a whole, as well as nourishing the lives of its individual inhabitants.
Thanks to El Taller: Bernardo Palombo, Jennifer Pliego, Nicky, Anthony Cody and Mark Cobrin, recording engineer. Also to Tom Bisio, author of Decoding the Dao: Nine Lessons in Daoist Meditation, Denver, CO: Outskirts Press, 2013.
---